Customer Testimonials
At CPO, we pride ourselves on 100% customer satisfaction. Our customer service representatives are knowledgable, friendly, and willing to go the extra mile to ensure that our customers are satisfied. Our #1 goal at CPO is for you to become a repeat customer. But don't just take our word - read what our customers are saying!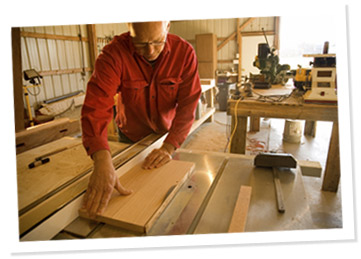 "Almost instant service, product arrived in excellent condition (reconditioned unit is as good as new) a day earlier than promised. Excellent packing, paperwork, including original instructions. A+ rating. Will turn to CPO again with any similar needs."

"I just wanted to take a moment and salute you for being a TOP of the line store. My online shopping experience was flawless from start to finish. Your shipping time was amazingly fast and I would like to commend your Customer Service Dept. for being courteous, knowledgeable and super to deal with!! I will not hesitate to recommend your website to everyone I know!!." —Robbin P.

"This was a very easy website from which to make a purchase. Way easier than most." —Gordon O.

"My order arrived very fast. I was 100% pleased. Thank you for the wonderful service." —Barbara H.

"I HAVE PURCHASED FROM CPO MILWAUKEE FOR THE PAST FEW YEARS AND HAVE NO PROBLEMS WITH THEM. SHIPPING IS VERY FAST. I HAVE PURCHASED NEW AND RECONDITIONED PRODUCTS AND ALL HAVE BEEN EXCELLENT." —VA School District

"This is just one of many purchases I've made from CPO. Their prices and selection of name-brand tools are the main reasons, but everything else about their website works well and their customer service is excellent." —Larry D.

"My first transaction was a Breeze so I didn't hesitate to initiate a second one and I'm sure that I will do business with CPO Milwaukee again because their product, service and price are First Rate and you can't ask for more than that." —Robert B.

"I've never been quite so pleased with a purchase of this size before. Not only am I completely happy with my Milwaukee portable tools, CPO provided excellent pricing and great customer service. CPO quickly handled my rebate and wasted no time crediting my checking account. The only problem that occurred was that a free tool was missing from my order. Luckily it wasn't a crucial item. I called customer service and the tool was sent as promptly as possible, so no complaints here. I'll be purchasing from CPO again, and thanks to them my Alaska wilderness cabin is well under way." —Justin M.

"Great prices on great tools, terrific fast delivery. I've ordered several great Milwaukee electric tools from CPO over the years, always first rate, perfect deal." —Carl E.

Read All Testimonials »